The Gif of the Rabbit
on
6. November 2013
at
14:02
Ich hab Montag abend Daedalics "The Night of the Rabbit" durchgespielt und fand es ziemlich toll.
Der Soundtrack ist grandios, die Welt und die Hintergründe sind Wundervoll, die Charaktere sind interessant und die Story ist einfach sehr gut geschrieben.
Und naja, die nächsten beiden Abende habe ich damit verbracht diese kleine Animation von einem Erwachsenen Jeremias Haselnuss zu machen.
Der Hintergrund ist nicht von mir, den hab ich einfach aus einem Screenshot von dem Spiel genommen.
Ich hoffe die Animation gefällt!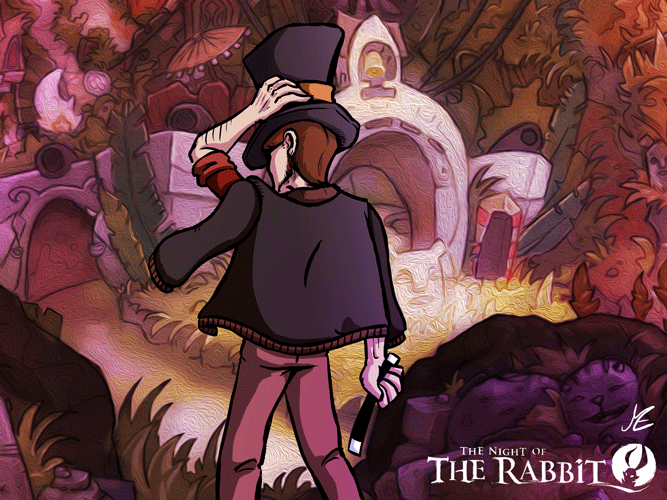 Ich probiere in letzter Zeit generell Animation aus, ob ich sowas machen kann und so.
Dank der neusten Version von Photoshop ist das auch möglich für mich, ich kann einfach nicht in Flash animieren und es gut aussehen lassen, es ist einfach Verhext!